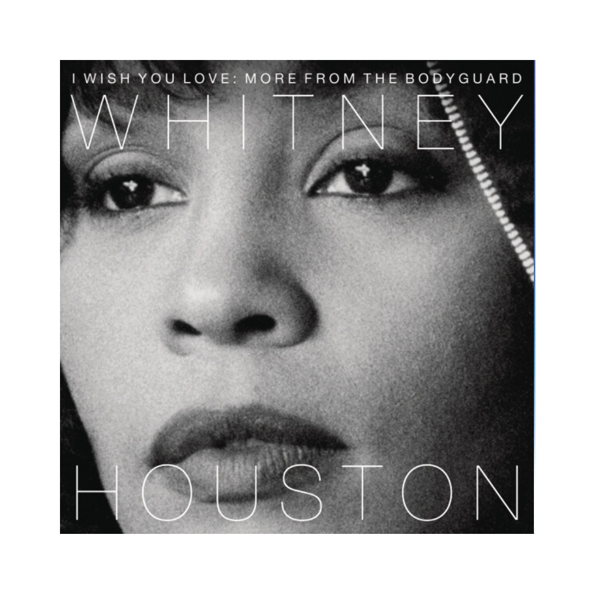 I Wish You Love: More From The Bodyguard CD
Originally released on November 17, 1992, The Bodyguard: Original Soundtrack Album–co-executive produced by Whitney Houston and Clive Davis–was the first album verified by SoundScan to sell more than one million copies in a single week, won the Grammy Award for Album of the Year, has sold more than 45 million copies worldwide (and is certified 17x Platinum in the US by the RIAA) and is the top-selling soundtrack album of all-time. The Bodyguard marked Whitney's debut as a movie star while the soundtrack–driven in part by Whitney's monumental interpretation of "I Will Always Love You"–became of one of the best-selling albums of any genre in history.
Warner Bros. Home Entertainment is celebrating the 25th anniversary of The Bodyguard with the addition of previously released special features for select digital retailers on 10/31/17. The film marked the acting debut of multi-Grammy® award winning singer/actress Whitney Houston (The Preacher's Wife, Waiting to Exhale, Cinderella) and also stars Academy Award® winner Kevin Costner (Dances With Wolves, Field of Dreams, Tin Cup, JFK). Written by Lawrence Kasdan (The Big Chill, Silverado, The Accidental Tourist, The Empire Strikes Back), and directed by Mick Jackson (L.A. Story, Volcano) The Bodyguard stars Costner as a former Secret Service Agent-turned-bodyguard who is hired to protect Houston's character, a music star, from an unknown stalker. The bodyguard ruffles the singer's feathers and most of her entourage by tightening security more than they feel is necessary. Eventually the bodyguard and the singer start an affair, and she begins to believe his precautions are necessary when the stalker strikes close to home. The film is also available on Blu-ray and DVD.